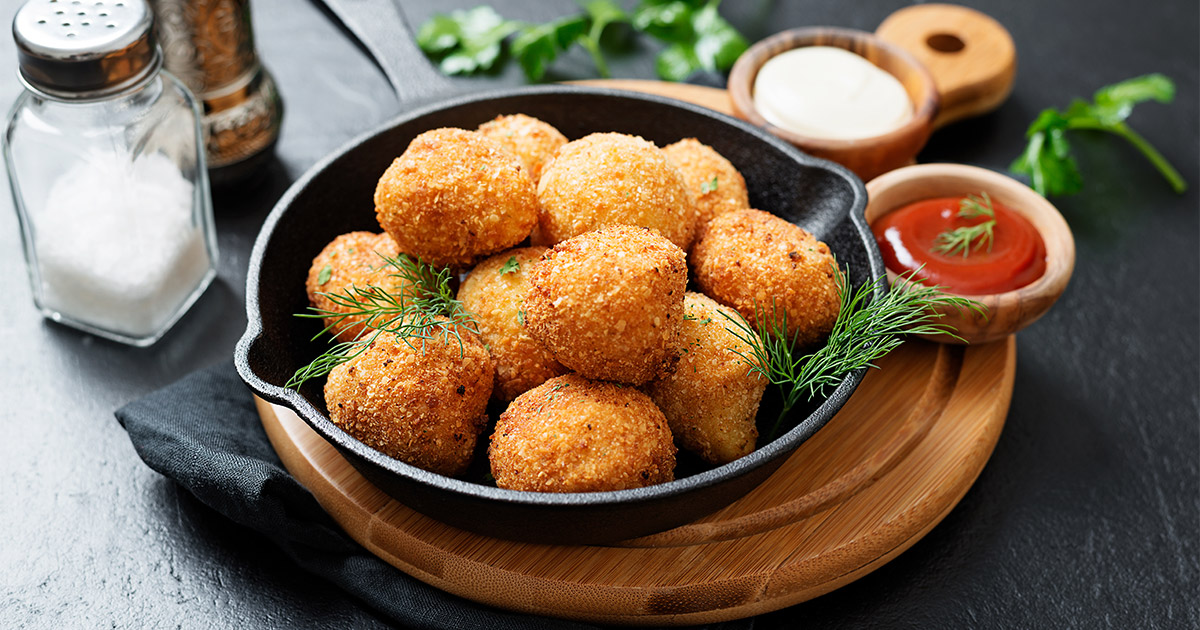 Ingredients:
1 & 1/2 pounds of organic, non-GMO tofu
3 tablespoons of pimentos
½-cup celery
¼ teaspoon of garlic salt
¼-teaspoon salt (optional)
1 teaspoon of chicken seasoning, vegetarian style
2-tablespoon cashew nuts
½-cup onion
¼ -teaspoon of seasoning salt
1-tablespoon soy sauce
Water (Only if mixture is too dry)
Breading meal
Directions:
Grind all ingredients in food grinders and shape into ball or patties.
Roll in breading meal.
Bake at 350 degrees Fahrenheit.
Serve with tartar sauce.
Makes 10 Croquettes.
Serves 5
© 2019 – 2020, Wildwood Sanitarium. All rights reserved.

Disclaimer: The information in this article is educational and general in nature. Neither Wildwood Lifestyle Center, its entities, nor author intend this article as a substitute for medical diagnosis, counsel, or treatment by a qualified health professional.